Outsourcing mortgage data entry is beneficial for lending companies, do you know how it works?. Mortgaging has sprung up in the business worldwide and the competitiveness in this field is quite remarkable. To stay focused and keep growing in the business, the mortgaging companies need to focus on each module they handle, from the customer to the market. As the competition is getting tougher day-by-day, the need to stay focused on every aspect is important. With growing contention, the resources cannot always focus on customers or even focus on business improvement goals. The background processes are at the stake when the market is raising the standards. That is when outsourced Mortgage Processing services play a vital role to help you stabilize the business.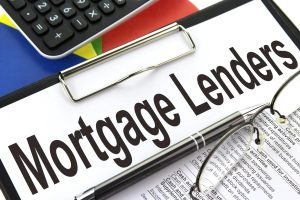 Outsourcing Mortgage Data Entry Services to Professionals
By outsourcing these services the burden of managing the back-office works reduce and the business can focus on growth rather than targeting some mundane work. The time-consuming tasks contain many processes like credit-scoring, creating credit card reports, rescoring, verifying the eligibility of the customers and much more. With the help of these outsourcing mortgage data entry services, the burden of these laborious tasks is moved from the resources as the efficient outsourcing firms assure the perfection in the work done.
Follow-up
 Another basic issue with Mortgage companies is the requisite of follow-up. If the company does not follow up, then the connection with the customer is lost completely. Since the company must focus more on growth potential, at times, finding the needful time to be with the customer is lost. This is when the outsourcing companies work like messengers and keenly follow up on the required customers maintaining clear data on them.
Cost-effective and efficient
Since the outsourcing companies need to focus only on back-office requirements they can generate data quickly and efficiently. This helps to meet the timelines cost-effectively.
Every mortgage processing company considers hiring experts in the field to ensure that the mortgages happening are never disrupted and can be continually migrated. Outsourcing ensures higher value processing in the field.        
Integrated and Automated system
Manual processing takes a long time. The company has to invest in technology as and when it changes, and also the required resources to maintain it. Hence, the companies providing offshore outsourcing in India strictly maintain an up-to-date system, concerning the technological transition. This high-end technology helps them to manage different loan processing arrangements in a more automated and integrated way. The outsourcing firm also ensures that there are technology experts who are quite handy. 
 

Preparing the process

The cumbersome task of organizing the data and then maintaining it is the key to any business success. To accomplish the same, offshore outsourcing plays a vital role. These firms work with extremely smart and competent individuals who are experts in their fields to deliver accurate data. The complicated and lengthy processes are looked into and prepared for the benefit of the organization.