Freight Bill and Bill of Lading Data Entry Services will help shipping and logistics companies to save time and money and ensure a smooth and hassle-free operation. An accurate bill of lasing will speed up the road transfer process and will cut down the pay by hour rates of drivers and loading personnel.
Data Entry India will adopt stringent quality checking and validation to provide consistent and results in a cost-effective manner. By outsourcing your business gains immediate benefits including reduction in processing costs and accurate billing due to a streamlining of the existing process.
The best part is that by outsourcing the company resources can be freed up to handle core business operations and productive tasks. Freight Bill and Bill of Lading Data Entry Services will make sure that all your important data like freight rates and terms of the contract are stored in an easily accessible and secure database. We have the requisite expertise to handle this highly responsible task that demands a high level of precision and speed to meet the pressing deadlines.
Outsource Freight Bill and Bill of Lading Data Entry Services to Data Entry India
Freight Bill and Bill of Lading Data Entry Services to Data Entry India will help businesses to use up their manpower to handle their core business operations. By outsourcing, you get instant access to a team of highly skilled data entry professions. And the latest technology that will ensure highly accurate output well within the time frame.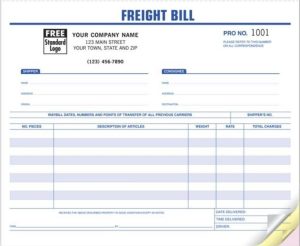 By outsourcing, you save money, time and effort without compromising on the scope of freight bill processing. Data Entry India services adopt multiple layer quality checks and verifications. To ensure perfect documentation in compliance with the shipping laws of the country. Even the slightest entry can be highly critical as it can cause shipment delays and loss of business. Outsourcing will help you get the best results at the least prices. Call our friendly data entry professionals for more details and a free quote.
Why Outsource Freight Bill and Bill of Lading Data Entry to DEIO?
DEIO can help you with freight bill and bill of lading entries to facilitate quicker and more efficient movement of goods and data for logistics as well as transportation businesses.
Accuracy:
We maintain the utmost accuracy while delivering freight bill and bill of lading data entry solutions.
Experience:
The DEIO team of data entry professionals are very much experienced in preparing data for freight bills.
Cost Effective:
All our services are very much cost-effective and of top-notch quality. Every business will find comfortable working with us.
Data Security:
We maintain 100% data security because we know your data is confidential and value the same by implementing needful measures.
Customer Support:
We offer round the clock client support via email, chat or phone.
Turn Around Time:
We deliver solutions in the fastest turnaround time and this is our specialty.
Read an article on Why Outsource Data Entry Of Shipping and Logistics Documents Like Freight Bill and Bill of Lading.
If you would like to outsource your data entry work to India please fill in the inquiry form. Our Client Engagement Team will contact you.