Data Entry India provides a complete range of Mortgage and Foreclosure Data Entry Services for realtors, housing authorities, investors, financial institutions and more. We have an impressive track record of handling foreclosure listings in the shortest possible time. Our team of subject matter experts backed up by the latest software tools ensures high precision output, while you can concentrate on your core business operations. Reports show that outsourcing can cut down operational costs by around 60% and enhances efficiency.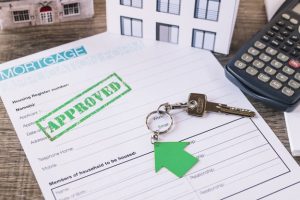 You will have access to state of the art technology and an experienced team and will get a high precision output that is 100% compliant with the mortgage rules and regulations. Outsourcing is a great option for organizations that do not have the requisite resources or expertise in handling the highly responsible task of Mortgage and Foreclosure Data Entry Services.
Once we source all the relevant data from various authorized sources like HUD provided local level data, it is then reviewed before turning it into the digital format. Outsourcing will help organizations to avoid the risks of non-compliance penalty by ensuring timely completion of this crucial procedure.
Outsource Mortgage and Foreclosure Data Entry Services to Data Entry India
Outsourcing reduces the risk factor by avoiding errors during mortgage processing and helps businesses to cut down on the operational overheads. You can put in your heart and soul on your core business activities and revenue generation while we do this highly specialized job for you.
Non-compliance or even the slightest errors can delay the mortgage processing, which in turn can make your customers unhappy. Outsourcing will thus help you to provide the best customer service as we provide all the information to the customers at every stage. A happy customer is the biggest asset for any mortgage business as it enhances your goodwill for your business line.
Mortgage and Foreclosure Data Entry Services requires expertise and skill. Why take risks when you have seasoned outsourcing partners like Data Entry India at your service? Need more details? We are only a call away!