The ever-changing market equations in finance industry demand quick response and for that, organizations need a highly precise data at hand. To reduce risks and enhance efficiency, financial enterprises will have to make sure that their colossal transaction data is accurate, well managed and up to date. When you outsource financial data entry services in India, you can simply convey your recommendations to the experts.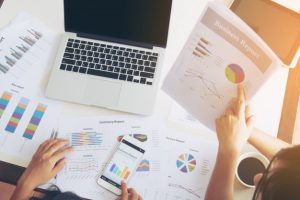 By assigning Data Entry India your outsourcing partner you save your valuable time and money and gain access to the latest technology and a highly comprehensive database. To make a well-informed decision, businesses need facts that are accurate and our competitive team of data entry professionals will provide bespoke solutions that are tailor-made just for you in a format that matches your needs.
A high-quality database makes the backbone of any financial entity. We extract data from financial statements and other relevant reports and business critical data and organize the data in a suitable file format like a word, PDF or HTML We have the expertise in handling large volumes of data in a time-bound manner and ensure high-quality reports.
Outsource Financial Data Entry Services to Data Entry India
Outsourcing Financial Data Entry Services to Data Entry India will help you to easily access and retrieve the relevant information, which will help to make critical decisions. We ensure a high level of accuracy by adopting fool-proof quality checks and verifications at every stage.
Outsourcing will not just save you time and money but will offer peace of mind for you to stay focused on the core business operation without being distracted by these mundane tasks. Organizing the huge volumes of information into a database, specifically for updates of client queries and transaction will go a long way in enhancing your business identity.
If you are looking for an outsourcing partner, Data Entry India can assist you and provide the best outcome at the best possible price rates. Contact us right away.
Why Outsource Financial Data Entry Services to DEIO?
DEIO provides a variety of data entry services, including accounts payable data entry and auditing data entry. When you outsource financial data entry services to us, you can expect:
Accuracy:
We maintain a high level of accuracy while working with financial data.
Experience:
We are highly experienced in financial data entry services.
Cost Effective:
Our services are affordable by one and all.
Data Security:
We keep all your confidential information completely private.
Customer Support:
DEIO is dedicated to offering 24/7 customer support via phone, email, Skype or chat.
Turn Around Time:
Our team is a big one and all of them are skilled; so, we deliver on time and even before time.
Read an article on Can Financial Data Entry Prevent Recession-like Situations?
If you would like to outsource your data entry work to India please fill in the inquiry form. Our Client Engagement Team will contact you.