Get a competitive edge in today's fast-paced business world by outsourcing credit card application data entry services. Timely processing of credit card applications will have a very important role in bringing more customers to your fold. Outsourcing makes sense economically and will let you stay focused on your core business operations by freeing up your time and resources to do that.

Data Entry India will guarantee not just accuracy and timeliness but data security as well, which can be critical in the age of data theft. We offer premium quality data processing services at the best rates and with minimum hassles. From sourcing data to summarizing it and converting it into a digital format that matches the needs of our clients, offer comprehensive solutions that will make your credit card application processes simple and quick.

We take pride in striking a perfect balance of trained specialists and top-of-the-line technology to provide our clients with the best service, personal attention and the shortest turn around time. You have the perfect winning formula while associating with Data Entry India, which is not just another data entry organization. Explore the possibilities and feel the difference!
Outsource Credit Card Application Data Entry Services to Data Entry India
Data Entry India is competent enough large volumes of credit card application data entry services with utmost precision thanks to our well-trained team and the state of the art technology. Why spend your time and money on setting up a team in-house when you have a dedicated team of personnel at your service.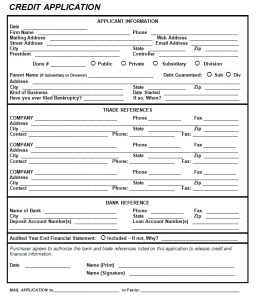 The scalable solutions will make sure that you can opt for more people or less as per your requirements and pay for what you avail without having to maintain a team at all times- whether you need it or not! We can help you find more free time and resources to allocate to your core business operations. To know more about our services contact us now!
Why Choose Us for Credit Card Application Data Entry Services?
Some of the key reasons for you to outsource credit card application data entry services to us include:
Accuracy:
We maintain cent percent accuracy while dealing with credit card application data entry work. Our strong QA team is always working to keep errors away.
Experience:
All our data entry professionals have in-depth knowledge, fluency of foreign language and solid experience in dealing with varied languages.
Cost Effective:
Our services are very affordable, so we welcome all types of companies to outsource data entry work to us.
Data Security:
Data security is our priority when we are dealing with credit card data entry services. All your data is safe with us.
Customer Support:
The company offers 24/7 support via live chat, emails and phone calls.
Turn Around Time:
We deliver work on time because our team comprises of dedicated professionals.

Read an article on Outsource Data Entry Of Credit Card Applications – Important Finance Tool For Banks.

If you would like to outsource your data entry work to India please fill in the inquiry form. Our Client Engagement Team will contact you.