As more people are adopting a healthy lifestyle and food habits, the importance of food nutrition labels has become highly relevant in today's world. Nutritional and health supplement companies use accurate nutritional information labels for food products to enable the users to make an informed decision. Outsourcing labels and nutrition fact data entry services in compliance with International safety standards is the best way to achieve superior results.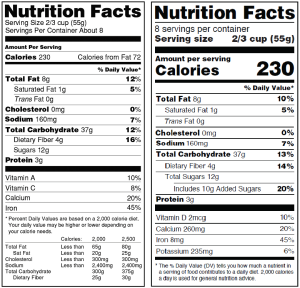 We at Data Entry India have a dedicated team of data entry experts to handle nutrition fact data entry services. We ensure the highest data accuracy and double check for spelling and factual information of the highly sensitive nutrition fact data.

We gather information from online or offline sources including labels, images or screenshots of product information labels and converts it into the digital format specified by the clients. Outsourcing will ensure timely output, accuracy and the services of a well-trained team.

By outsourcing, you get the dual advantage of state of the art technology and a dedicated team, at the most competitive rates. Outsourcing will thus allow you to employ the in-house resources on core business operations and revenue-generating long-term business strategies.
Outsource Labels and Nutrition Fact Data Entry Services to Data Entry India
Accurate nutrition labeling follows governmental regulations and lets the customers choose their food products confidently. Nutrition labels display a wide range of information like nutrients in the product, allergen information, etc, which require a very high level of accuracy and detail.
We have a well-trained data entry business team with a thorough knowledge of food codes and components with an inherent ability to maintain client confidentiality. By choosing Data Entry India as your outsourcing partner, you rest assured of data security and accuracy.

We adopt stringent quality checks and validation processes to make sure that the output is of fine quality. Contact us to know how we can help you achieve your operational goals with ease.