Microsoft Word is not a versatile and handy word processor for making documents or reports. It is highly useful in making documents in various professional formats and styles. The best way to utilize the full functionalities of Microsoft Word would be to outsource word data processing services. It will not just help you save time and money but will make available your manpower to handle the core business operations.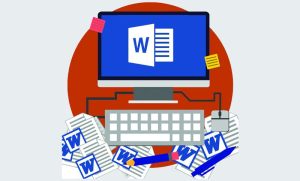 We offer high-quality data processing services with minimum hassles. It involves entering data in the specific formats without any errors or discrepancies well within the turn-around time. Word data processing turn raw data into easily usable information and output, which makes a crucial source of information for businesses.
Word processing is a time-consuming task as it involves formatting of text and styling to make the documents look professional. By outsourcing word data entry services to Data Entry India, you get the multiple advantages of the latest software tools and a team of experts that is well trained to handle this redundant task that requires a lot of accuracy and speed.
Outsource Word Data Processing Services To Data Entry India
Data Entry India is a preferred service provider of data processing services at industry's best rates. We help you to cut down on the overall operational cost savings without compromising on quality. The biggest advantage of outsourcing is that you can reduce fixed costs and pay for only the services that you need at any fixed point in time.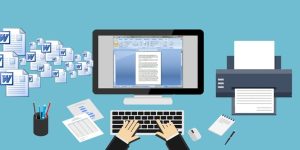 By outsourcing to Data Entry India you get the services of a team of wide experience and knowledge coupled with the latest technology to ensure you a high precision output. We offer consistent customer care services and ensure the confidentiality of your data, which in turn will leave you with ample quality time and peace of mind to concentrate on your revenue generating tasks.
Get started in simple steps by calling our friendly team and make your word processing services easy as never before.