Accurate Nutritional Data Labeling for Healthy Food Choices
Consumers of today make a well-informed decision while buying nutritional products to ensure that it caters to their dietary requirements. Individuals are increasingly relying on nutritional data labeling to know more about the food products they buy. Wrong dietary choices can have a negative impact on the health of the recipients. And that is what makes dietary labeling crucial for businesses in the food and nutrition industry.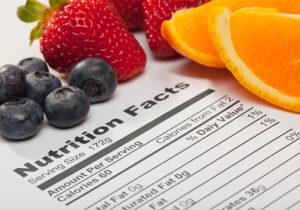 Nutritional Labeling and Education Act (NLEA) stipulates the necessity and conditions to adhere during nutritional data labeling. Labels make it easy even for a layman to choose food products that match their weight management needs and health concerns including allergy. A study published in the Journal of the American Dietetic Association revealed that people who used nutrition labels to pick up products that aided in their weight loss did, in fact, consumed more fiber, fewer calories, and less saturated fat, carbohydrates, and sugar than those not using nutrition labels.

Nutrition labels thus make it easy to choose foods that match their body types and health needs. Many food manufacturers are now using nutritional data in their marketing strategies. The labels should contain various standard information like serving size, a number of calories, percentage of daily nutritional value, essential nutrients details, etc.

Most businesses prefer to outsource the cumbersome task of nutritional data accuracy. As it requires a lot of time, accuracy and an eye for details. The labels should comply with the stipulations of the regulatory bodies, which could be a challenging task for time-strapped companies. This is what makes outsourcing nutritional data labels to data entry experts like Data Entry India Outsource assumes a high significance.

The Role of Nutritional Data Entry Accuracy

Nutritional data accuracy is the most important aspect to be taken care of because it involves public health. Hiring ISO-certified data entry specialists that are fluent in English is always a challenge. However by outsourcing food companies can expect high quality and high precision results well within the turn- around time. Completing data entry tasks is time-consuming and may involve hiring new employees and training them.

Outsourcing nutritional data labeling to experts will ensure the dual advantage of the services of well qualified ISO-certified professionals and the quickest turn around time. Our team ensures high precision data entry for nutritional product labels that often include 20 or more categories including allergen warnings, nutrition facts, product ingredients, packaging directions and serving size and amount of individual nutrients. Even minor mistakes or oversights in nutritional data labeling could lead to legal issues for companies and even inaccuracies that are as small as 0.1 percent will be dealt with seriously by the regulatory bodies and consumers alike. Using the services of a professional data entry service provider will h relieve you of all these issues.

The process flow involves a lot of well-coordinated steps that will ensure the most accurate results. Clients need to provide screenshots or photographs of product nutrition labels by email or other means of digital file transfer, which will be converted into the required team by our well-trained team. These converted files are assigned to data entry specialists. And the processed data is sent to the client's content management system (CMS).

Some of the Benefits of Outsourcing Nutritional Data Labeling Include:

Businesses get the service of data entry specialists fluent in English.
The flexible time zone will make sure to get the tasks done at the shortest possible time. Our team works 24 x 7 to ensure timeliness.
Round the clock customer care service that makes it easy for businesses.
Customized solutions to cater to the specific scheduling needs, requirements and budgets of each client.
Sound expertise and hands-on experience in dealing with various food companies all over the world.

If you are looking for a reliable outsourcing partner to handle your nutrition data labeling needs. You have come to the right place at Data Entry India Outsource. Get in touch with us for more details and scope of work.

Read an article on Outsource Nutrition Facts Labels Data Entry Services To Experts.

In conclusion, For Information On How Data Entry India Outsource Will Deliver Value To Your Business Through Data Entry Outsourcing Services, Please Contact Our Team On IND +91-97-4710-9911; Or Write To Us At info@dataentryindiaoutsource.com.